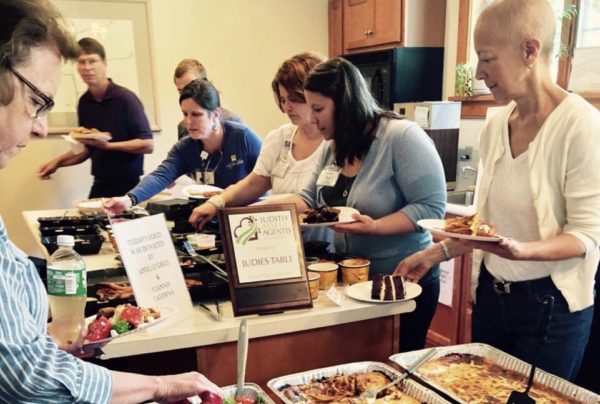 Mission
A Charitable Foundation established to provide meals to Hospice Centers; and to provide testing, early  detection, awareness and education about Pancreatic, Liver, and Colon Cancers .
Judie's Table
Through generous food donations made by Restaurants, bakery's and  Grocery stores,  Judie's Table provides meals to families visiting their loved ones in Hospice care.  These donations also provide for the Staff who are often unable to have regular meals due to the performance of urgent duties at the Hospice.  The food donations are solicited through the foundation, picked up and delivered to the Hospice by volunteers.
Judie's Heart
Since Pancreatic Cancer shows little or no symptoms until late stages,  the foundation will urge individuals to be screened and will provide payment of tests , i.e.  CAT SCANs , X Rays, MRI's, and Colonoscopies.  This assistance will include  at risk  individuals who cannot secure a medical script for the procedure or do not have medical insurance and cannot afford  for payment of the Test.  Payments for the test  will be secured through donation solicited from individuals, corporation and businesses. The Test will be administered through participating radiology centers both private and institutional.